Oral Surgery
Sometimes the need for oral and maxillofacial surgery becomes necessary for a wide range of people who have become aware of a condition where removal or restoration is necessary.
At Kensington Court Clinic we have the facilities and experience to access a prompt, professional service without long waiting lists or delays in referrals.
We understand the thought of undergoing oral surgical intervention can cause worry of a possible painful and traumatic experience. Here at the Kensington Suite our Hospital Services team aims to alleviate that anxiety and will provide the highest quality surgical care to people entrusting us with their health.
We offer an extensive range of surgical procedures using local anaesthetic, sedation or general anaesthesia.
These include specialist areas of Dentoalveolar surgery including:
Routine dental extractions
Removal of impacted third molars
Removal of retained roots and fractured teeth
Removal of other impacted or unerupted teeth
Exposure and bonding of unerupted teeth prior to orthodontic treatment
Apicectomy and retrograde root canal treatment
Pre-prosthetic surgery
Repair of oro-antral communications
Enucleation of cystic lesions
All our oral surgeons have immense dentoalveolar experience and are on the specialist register for oral surgery.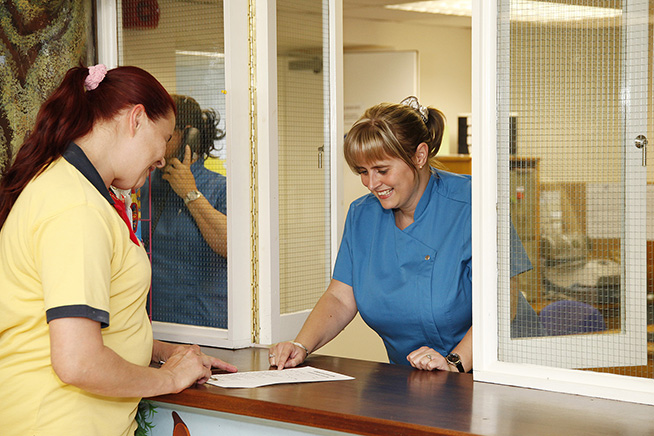 Introducing our Surgeon
Mr Steven J. Key
BDS, FDSRCPS, MBBCh FRCS (Gen) FRCS (OMF)
Consultant Oral, Maxillofacial and Facial Aesthetic Surgeon
Fellow of Dental Surgery, General Surgery and Oral & Maxillofacial Surgery at the Royal College of Physicians and Surgeons in Glasgow, and the Royal College of Surgeons in London. He completed fellowships in Craniofacial Surgery at Chelsea & Westminster Hospital, London and Aesthetic Surgery at the prestigious Wellington Hospital in London, and gained further experience in surgical dermatology, rhinoplasty, oculo-plastics and aesthetic surgery. Here he built his knowledge and appreciation for both hard and soft tissue aesthetic surgery, as well as non-surgical rejuventative procedures such as botox and dermal fillers.
Emergency Services
Appointments for Emergency and fast-track hospital services appointments can be made without a Doctor or Dentist referral to our Kensington Suite. With our team of skilled clinicians we offer a variety of treatments and day surgery for procedures with the maximum of care and respect. These include emergency tooth extractions and gum infection control.
Sedation and General Anaesthetic options
Following a thorough suitability assessment with a patient (and parent/guardian if appropriate) we can offer a gentle alternative to treatment delivery.
Following a thorough suitability assessment with a patient (and parent/guardian if appropriate) we can offer a gentle alternative to treatment delivery for those extremely nervous of sitting in a dentist chair. It could even manage patients with a phobia of the dentists' drill and needles complete treatment by reducing the stress and their recollection of their visit.
General anaesthetic or sedation may be a suitable treatment option for adults and children with special needs who are unable to tolerate treatment or sit still while having their treatment awake.
Further information
If you would like to book an appointment or have any general enquiries regarding oral surgery please get in touch. Any individual clinical or medical advice can only be outlined following a visit for an initial consultation with our Oral Surgeon, Mr Steven Key, a member of the British Association of Oral and Maxillofacial Surgeons.