Patient Registrations
The Kensington Advantage
As a Kensington Patient you will have many advantages with access to
High quality General & Family Dentistry
Advanced Solutions for more complex dentistry
Dental Implants
Highly-qualified team based care from Dental & Oral Specialists
Cosmetic Dentistry options
Specialist Children's Dentistry
Hospital and Emergency Services without long waits
Sedation and General Anaesthetic alternatives for nervous patients
A range of payment options
Who can Register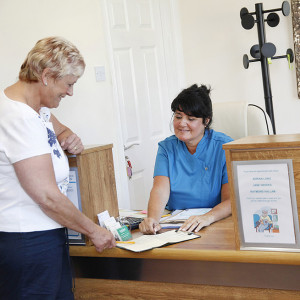 We are currently registering a limited number of Private patients at the practice. Our services are suitable for all ages and all aspects of modern dentistry, from routine check-ups to more complex dental and cosmetic procedures. Family registrations are also welcomed as our specialists have many years' experience in paediatric dentistry. Our location covers South East Wales including Cardiff, Newport, Chepstow, Monmouth and the Valleys. There is easy access by car and public transport from English Border Counties and Cities including Bristol, Gloucester and Hereford.
How to Register
To register simply complete our Kensington Court Clinic Patient Registration form. To receive this form, please telephone, visit or download here. Please ensure the form is signed and dated with a daytime contact number and returned to us by mail or in person.
Our opening hours are:
Monday to Friday 8.30am – 5.00pm
Please contact us if you have difficulty attending during these hours or in the case of an emergency call 07000 704 705.
When to Register
Currently, we are welcoming new patients and our Patient List is open. We encourage you (and any family) to register as early as possible as numbers are limited to ensure we deliver exceptional service to our patients.
Payment Options
Kensington Court Clinic is able to offer a number of payment options including our flexible 'Pay as you Go' or Monthly Dental Plans. Please ask our team for details.
In addition, certain anaesthetic and surgical procedures may be covered by your health insurance and we advise you to check beforehand. Any Dental Insurance you hold may extend to our services, please check with your provider.
All major debit and credit cards are accepted.